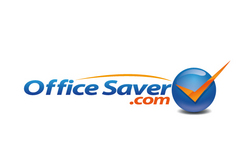 Richmond, VA (PRWEB) July 22, 2010
eBeverage Wholesale, LLC (www.ebeveragewholesale.com) is excited to announce its expansion into the growing office supply marketplace. Launched July 1, 2010, www.OfficeSaver.com offers more than 30,000 products from over 600 brands such as 3M®, Brother®, Canon®, HP®, Xerox® along with many others. eBeverage currently serves more than 80,000 customers through its Coffee Wholesale USA (www.cw-usa.com) and Snack Warehouse (www.snackwarehouse.com) ecommerce sites. Coffee Wholesale USA is a leader in providing both residential and commercial customers with coffee and coffee equipment, teas, sports drinks, and other beverage products. Snack Warehouse provides healthy snack solutions for consumers who want or need to follow a variety of healthy eating lifestyles.
"Business requirements for office supplies and more specifically business necessities are moving towards convenience, price, and customer service. OfficeSaver.com offers office supplies, furniture, cleaning aids, printers, toner, and much more all at one site", said Chris Deel, a Managing Director of Boxwood Capital Partners. " By offering easy to access products for consumers and businesses nationwide we are finding law firms, doctor's offices, and other companies switching to us because of our lower prices, fast delivery, and first class customer service. We also provide additional assistance for individuals or businesses with questions regarding any of our office products and how they can make day-to-day activities easier."
"As business owners, we understand the importance of pricing, delivery, and customer service on office necessities. Our orders are shipped from 40 warehouses across the nation and generally arrive within 48 hours. We will continue to attract customers looking for the lowest prices, fastest shipping, largest selection and best service on the web", added Patrick Galleher, Managing Director at Boxwood Capital Partners.
About Office Saver:
Office Saver (www.officesaver.com) is an ecommerce retail site offering thousands of office supplies and products to both business and consumer customers. Office Saver gives customers an easy way to buy high quality products at low prices, and have them quickly delivered right to their home or office. We carry more than 600 brands and will continue to add more that provide high quality products for our growing customer base.
About eBeverage Wholesale:
eBeverage Wholesale, LLC is a privately-held portfolio company of Boxwood Capital Partners, a private equity firm based in Richmond, Virginia. Our management team and investors have significant operational, internet, sales and marketing, finance, and technology experience, and use that experience to build and launch a variety of ecommerce websites focused on consumable products.
About Boxwood Capital Partners:
Boxwood Capital Partners is a private equity firm focused on investing in and acquiring profitable lower middle market companies with defensible competitive advantages and attractive growth prospects in a variety of industries such as ecommerce, manufacturing, business services, distribution, consumer products and services, and opportunistic situations. Our professionals have direct operating experience and thus bring value-added expertise with respect to business development, operations, technology, implementation, and finance.
Contact: Patrick Galleher

Phone: (804) 343-3441
# # #