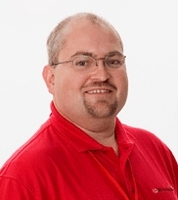 Chanhassen, MN (PRWEB) May 6, 2008
Chris Penn, Vice President of Sales and Marketing at ID Wholesaler, recently announced that Steve Klocke has been promoted to Director of Sales, where he will continue to oversee ID Wholesaler's fast-growing Sales Team.
"I am extremely pleased to announce Steve's promotion at this exciting stage of ID Wholesaler's growth," Penn said. "We couldn't have achieved our current success without Steve's depth of experience and exceptional leadership."
As Director of Sales, Klocke will continue to drive growth and market share, working closely with Penn, as well as ID Wholesaler's Sales Team Leaders and Marketing Manager. "Steve has played a major role in establishing ID Wholesaler as the photo identification industry leader," Penn stated. "He will continue to further our sales initiatives in his new position, cementing our spot at the top of the photo ID market."
Klocke's 20 years of award-winning sales and management experience includes account development, strategic planning and operations. Previous to his five years at ID Wholesaler, Klocke held the position of National Account Manager at Fargo Electronics, an HID Global company.
When asked about his new position, Klocke responded "I'm looking forward to focusing on business development most. The new structure of our Sales Team will allow me to concentrate on sales planning and analysis." He went on to say, "I'll be working directly with our Sales Team Leaders to develop our team's knowledge and abilities, which will ultimately further our competitive advantage."
"Our entire team works hard every day to provide our customers with an excellent all-around experience — from their first visit to our website to the delivery of their order and beyond," Klocke explained. "I'm excited about our team's potential."
"ID Wholesaler is committed to offering great value and service to our customers with our competitive pricing and knowledgeable team," Penn said. "Steve's combination of talents will continue to have deep impact on ensuring that we meet and exceed our goals."
About ID Wholesaler:

ID Wholesaler is the largest online retailer of photo identification products, serving its clients with guaranteed lowest prices, expert advice, and free support on everything they sell. ID Wholesaler stocks a broad selection of ID card printers and ID card systems, photo ID software, ID card printer supplies, and ID badge accessories from the leading manufacturers. For more information visit IDWholesaler.com.
###