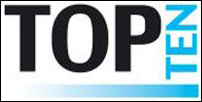 (PRWEB) April 15, 2005
Stockton, CA Jason Prescott, chief executive of JP Communications, announced the launch of their wholesale resource web site, Top Ten Wholesale (http://www.TopTenWholesale.com). The new website provides free information about the top tier of wholesalers to retailers and resellers. Prescott also announced a quick response promotion, a 50% bonus to marketing accounts signing up on April 15th, referred to by Prescott as the "Tax Time Special."
Top Ten Wholesale offers buying guides, premium wholesale search listings and promotional showcases that put wholesale, closeout and off-price products in front of volume buyers. The overall focus is on the wholesale merchandise industry, including areas such as apparel, novelties, and electronics. According to Prescott, "the categories featured at Top Ten Wholesale were selected with an eye toward relevancy for the retailer."
"When wholesalers take a hard look at their web marketing options, they identify poor relevancy as one of the primary barriers to matching them up with equally qualified buyers," stated Prescott. "Top Ten Wholesale works with premium content providers, and recognized experts in the field of wholesale online marketing to create a comprehensive campaign that maximizes the wholesaler's potential for success."
The other challenge for resources similar to Top Ten Wholesale is gaining the attention of the buying audience, and holding it with the right mix of product information and supplier details. The wholesale industry is different from typical online markets in that advertising is not seen as an irritating factor by the audience.
"The retailers and resellers searching for product info are looking for reliable suppliers. They aren't price shopping. They want to build relationships with vendors they can trust," said Joe Preston, response architect for JP Communications.
"We don't have to go down the familiar route of disguising content as advertising. Our audience wants content that is completely integrated with advertising, because they are evaluating the wholesaler's reputation. The ads separate the wholesaler from the other anonymous sources out there. A great percentage of the targeted audience has been burned before buying products online. The more times a vendor can put their name and reputation in front of these buyers, the more likely they are to convert them into customers."
The Tax Time Special is offered as an opening-day promotion but also in appreciation of taxpayers on April 15th. The purpose isn't so much to distract people from filling out their forms and mailing them to the IRS, as it is to highlight the need for buyers and sellers to expand their businesses and make more money.
"April 15th, the day income tax is due, coincides with our launch but the Tax Time promotion is about more than that. When you're filling out your Form 1040, maybe filing your schedule SE, we hope that it will underscore the importance of growing and expanding your business. Top Ten wants to help wholesalers and retailers achieve that," added Prescott.
The Tax Time Special is only good for new accounts signing up for marketing services on April 15th.
About JP Communications, LLC
Newly-formed by a group of wholesale industry marketing professionals, JP Communications, LLC operates Top Ten Wholesale (http://www.TopTenWholesale.com), an informational and promotional site for retailers.
Contact Information:
Jason Prescott
JP Communications, LLC.
209-473-8259
http://www.TopTenWholesale.com
# # #